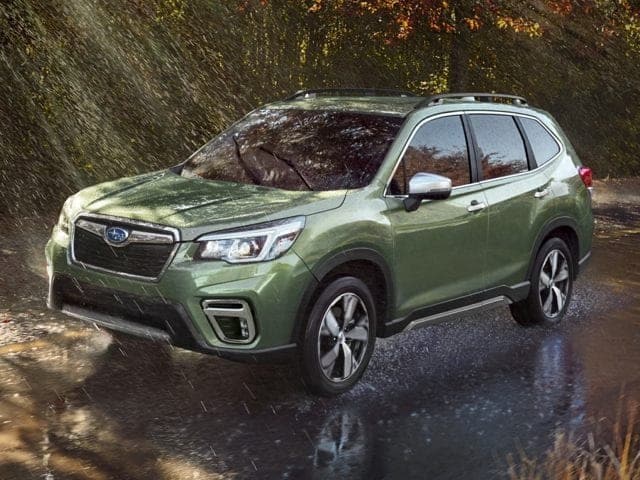 Check Out The 2020 Subaru Forester
The 2020 Subaru Forester has significantly more cubic feet of passenger volume than other similar vehicles. This means that the vehicle offers more legroom than comparable SUVs do. Everyone in the vehicle will appreciate the automatic climate control that works with the car's heating and AC system to ensure that everyone feels comfortable as you drive around Greensboro.
The vehicle is also equipped with a panoramic moonroof to give riders a comfortable open-air feel whenever desired. The driver will feel at ease with the soft material used to make the steering wheel and console. The SUVs Remote Engine Start allows you to warm up or cool down your vehicle before anyone gets in it without needing to leave it unlocked. You can also use this feature to find your vehicle if you're in a large parking lot and having trouble locating it around High Point as well.