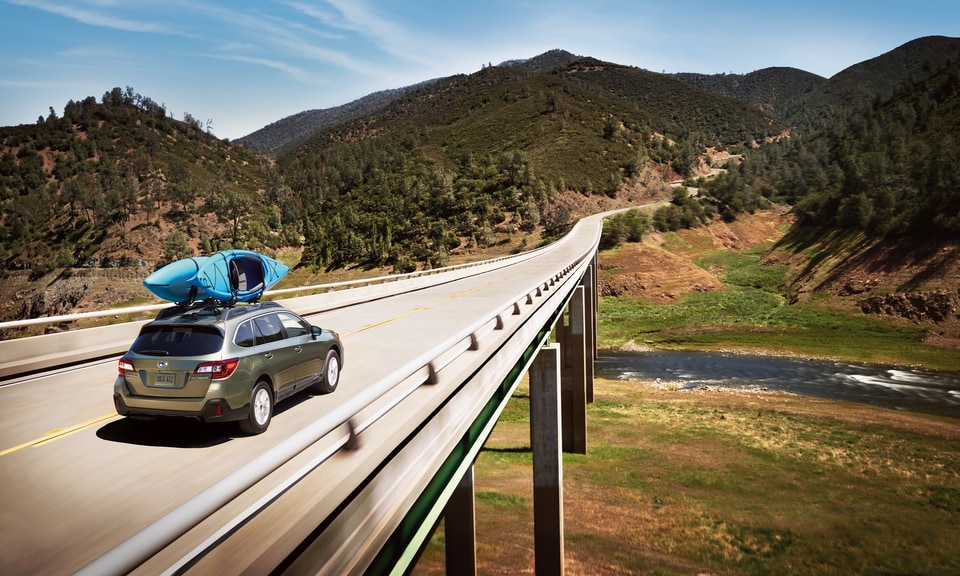 Finding the right SUV for your lifestyle and budget can be difficult, but when you consider the benefits of the 2018 Subaru Outback over the Honda CR-V and Toyota RAV4.
The best way to find your favorite new SUV for life in Greensboro. We're sure that you'll see why the smart and versatile choice is the Subaru Outback over the Toyota RAV4 and CR-V. From the standard symmetrical all-wheel drive, spacious passenger and cargo area, you really can't go wrong. Plus, when you consider that the CR-V and RAV4 require you to pay to upgrade to all-wheel drive, you won't have to pay extra to get the capability you need. You'll also love the impressive gas mileage you'll get, even when compared to the front-wheel drive versions of the CR-V and RAV4.
Another consideration for you, is that the RAV4 and CR-V can only tow 1500-pounds when equipped properly, while the Outback can tow an impressive 2700-pounds.
Why not come see the new Outback in person today and experience why so many choose the capable and dependable Subaru Outback over the competition. We're sure that with a test drive, you'll fall head over heels at first drive!