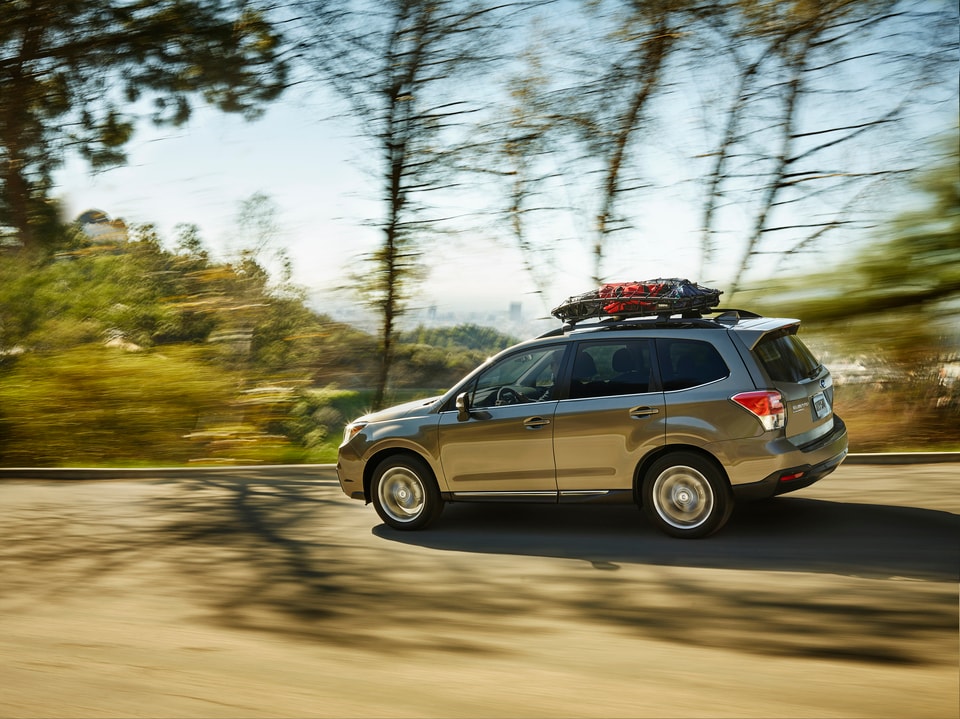 ​
When you and your family are planning an excursion – whether you want to go camping, on a road trip, or to another state – it's always comforting to know that your vehicle will get you where you need to go efficiently. That kind of reliability can take some of the pressure off of you, so that you can focus on the road, and on your journey.
The 2018 Subaru Forester is an excellent example of a vehicle that provides this kind of assurance. With features like standard all-wheel drive, an efficient and relatively powerful engine, and a variety of interior entertainment features, you and your family are sure to love your journey.
Most importantly, though, the 2018 Subaru Forester continues the renowned safety designs and features that have made Subaru vehicles so popular with drivers. You can drive confidently with this vehicle, knowing it is providing you with all of the tools necessary to stay safe on the road.
If you would like to learn more about our selection of vehicles, including the 2018 Subaru Forester, we invite you to visit us at Capital Subaru of Greensboro, located in Greensboro, NC.
Categories
:
New Inventory